Well, it finally happened. I took the plunge and visited one of the most famous, beloved cities in Europe.
A city reportedly so enchanting, I long-ago wrote it off my list…
A city reportedly so overwhelming, I was dedicated to being medium-whelmed (at best)…
Yes, I told myself that I wouldn't love…PARIS. Everybody loves Paris, so I would not be taken in by its supposed charms.
Definitely not.
Absolutely.
…and of course, in a move that surprised absolutely nobody, I fell head over heels.
It helped that I had a wonderful and gracious host (thanks, Angela!) who directed me to the unexpected landmarks (like the gorgeous stained glass in Sainte-Chapelle), was game for extended walking tours, and recommended the best hot chocolate of my life (at Angelinas, now unreservedly recommended by yours truly).
I arrived in time for the golden hour, when sunset turned Paris's already stunning landmarks even more beautiful. It helped that the day was sunny and warm, so everybody was in a good mood, lounging outside and soaking up the spring sunshine.
Day #2 was for visiting all the sights. I learned that Notre Dame isn't just for interior visits (and housing the Crown of Thorns, it turns out). There is also a spectacular view to be had from the tippy top.
Stairs climbed: 300+
Massive bells in the belfry: 2
Gargoyles about to eat the Eiffel tower: 1
Quasimono spottings: 0 (this time)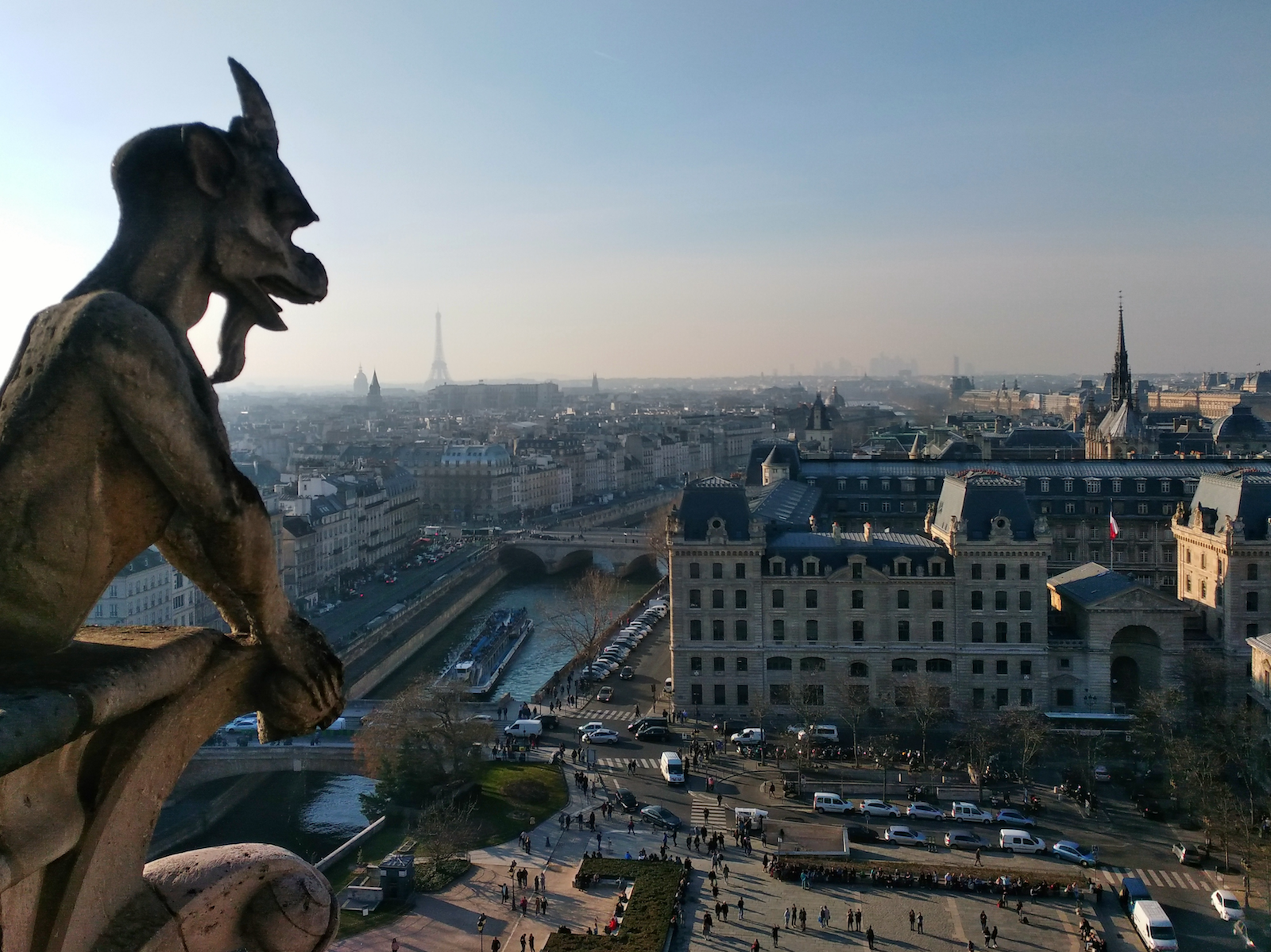 Of course, the trip wouldn't be complete without a view of that most iconic Parisian landmark…
…which gets even better when Big Disco turns on the (hourly!) evening sparkle show.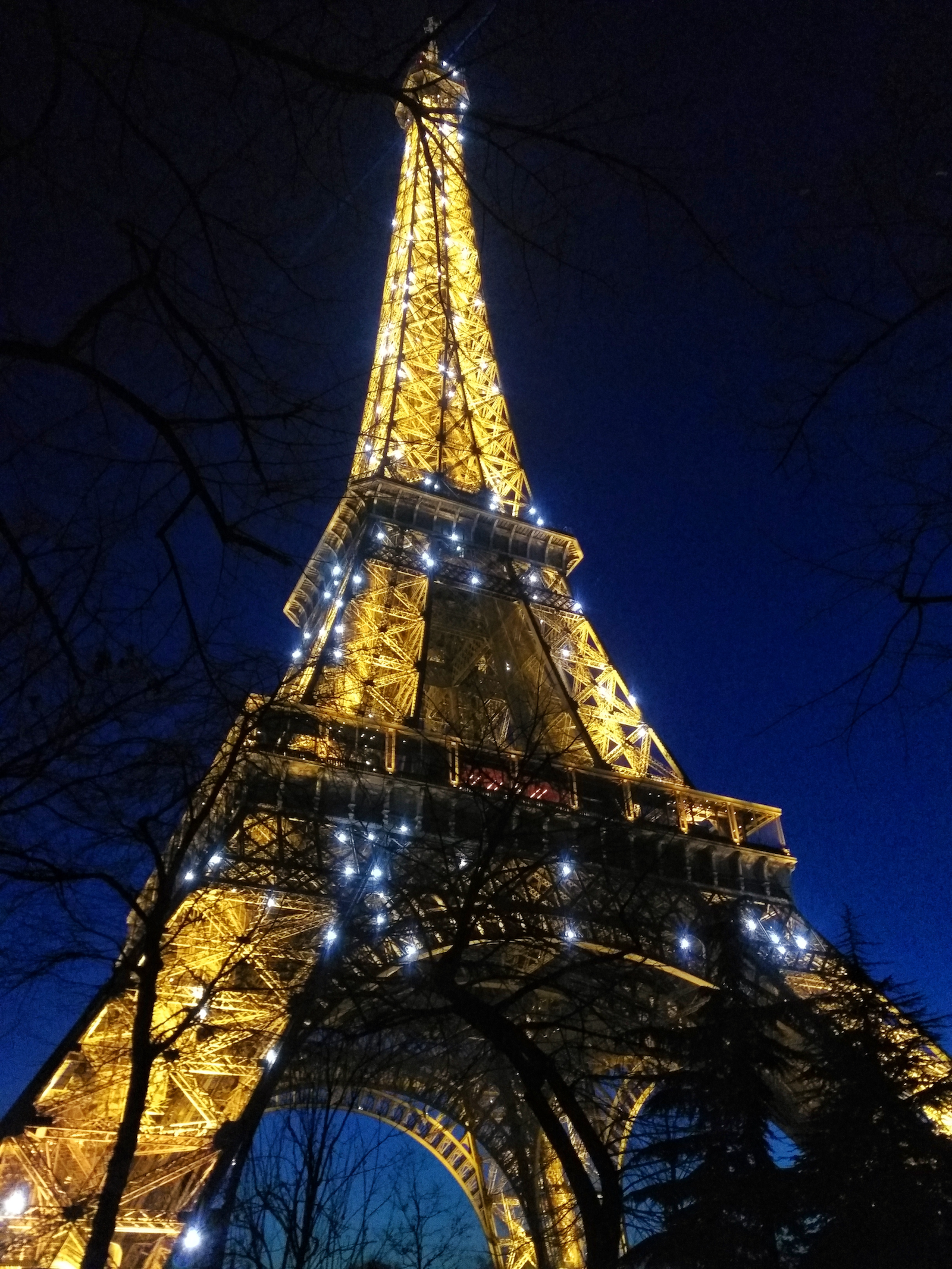 My last morning in town, we went to a fascinating art gallery / immersive video experience. Projectors displayed films in 360° on the walls and floors of an empty warehouse. Paris has approximately ten kajillion cultural sights, so it's hard to fit them all in. But the Atelier des Lumières is one I highly recommended.
(Oh, and if you don't get tickets beforehand and there seems to be a long queue to get in, remember to mention that you're only in Paris for the weekend. Despite an official sign that tickets were completely sold out, security were appalled that we might miss our only chance to visit…so in a rousing display of artistic commitment, they waved us through to the show.)
A couple other odds-and-ends from around town.
Not pictured: the many galettes, crepes, baguettes, and other tasty treats from the weekend.
Thanks for the wonderful trip, Paris — & Angela!
Up next: thesis writing, apartment decorating, and training for a pickle-themed halfmarathon (yes, really).