Took the opportunity to visit Edinburgh for a few days. Just long enough to fall in love with its cobblestone streets, picturesque historic neighborhoods, and many tiny alleyways ("closes").
The weather really gave an impression of Edinburgh having permanent blue skies, fluffy clouds, and sunshine. I'm pretty sure that is 100% accurate year-round, right?
At least it was perfect for hiking to the nearby "Arthur's Seat" (either named for King Arthur or a local giant, depending on which tale you believe).
A Portland friend now lives on the Isle of Arran. Getting there from Edinburgh involved a train to Glasgow + train to the coast + ferry to the island.
(With a quick Glasgow stopover for 'vegan haggis'…that's Scots for "why bother substituting for dishes that definitely cannot be vegan, just call it a veggie-based risotto mix already.")
The absurdly beautiful weather followed as we approached the island with a stunning sunset.
Spent a couple days exploring the island from homebase, aka Brodick Castle. Comes with outdoor mirrors, Fred the bloodthirsty basset hound, costal views, and a tiny fairy home.
Icing on the cake was this backcountry hiking.
Meeting the local heilan coos ("Highland cows" with a wee brogue).
Capped off the travels with a couple days roadtripping from Kelburn Castle to the Highlands, exploring around Ben Nevis, Glen Coe, and a certain magical movie set…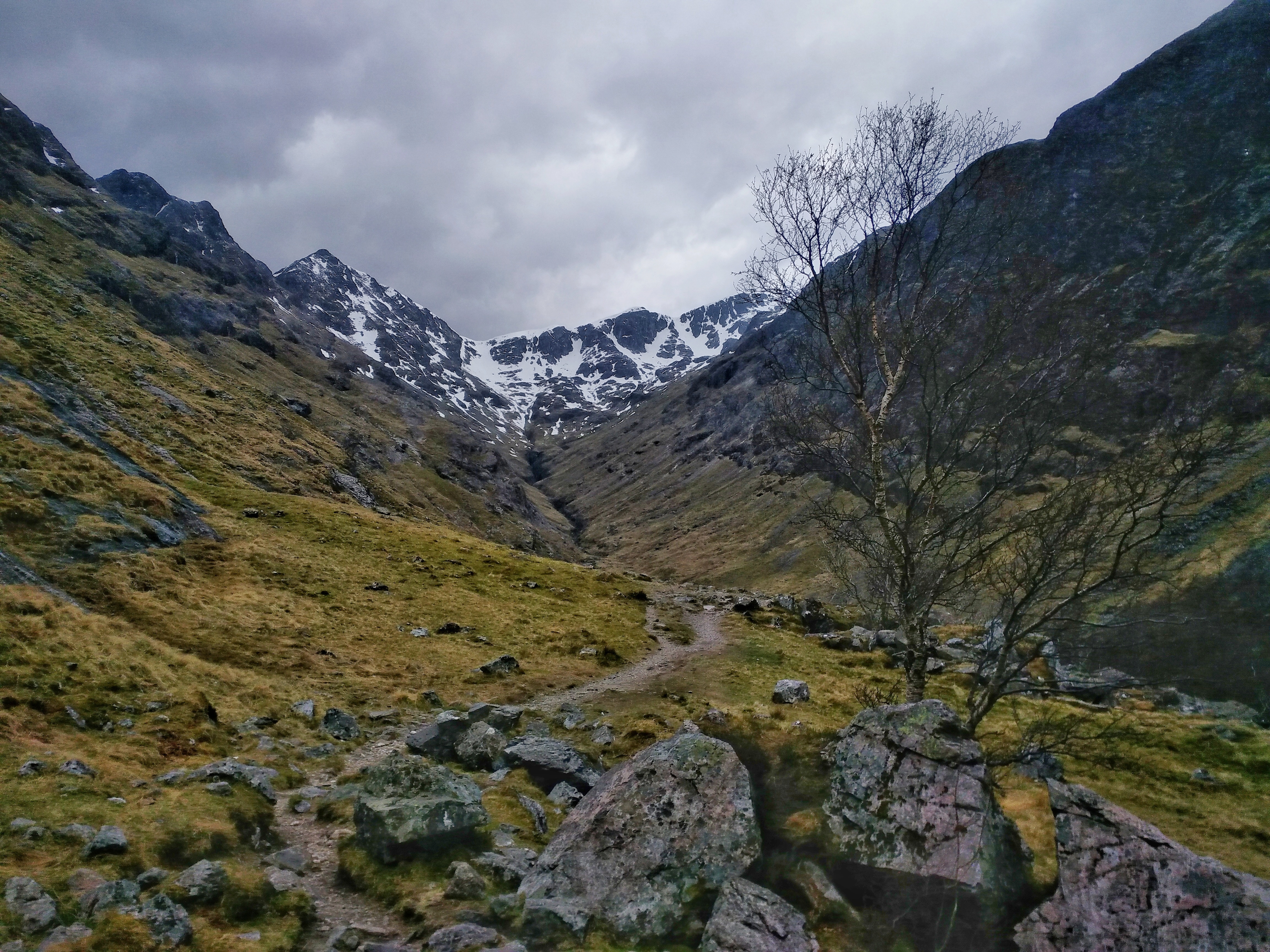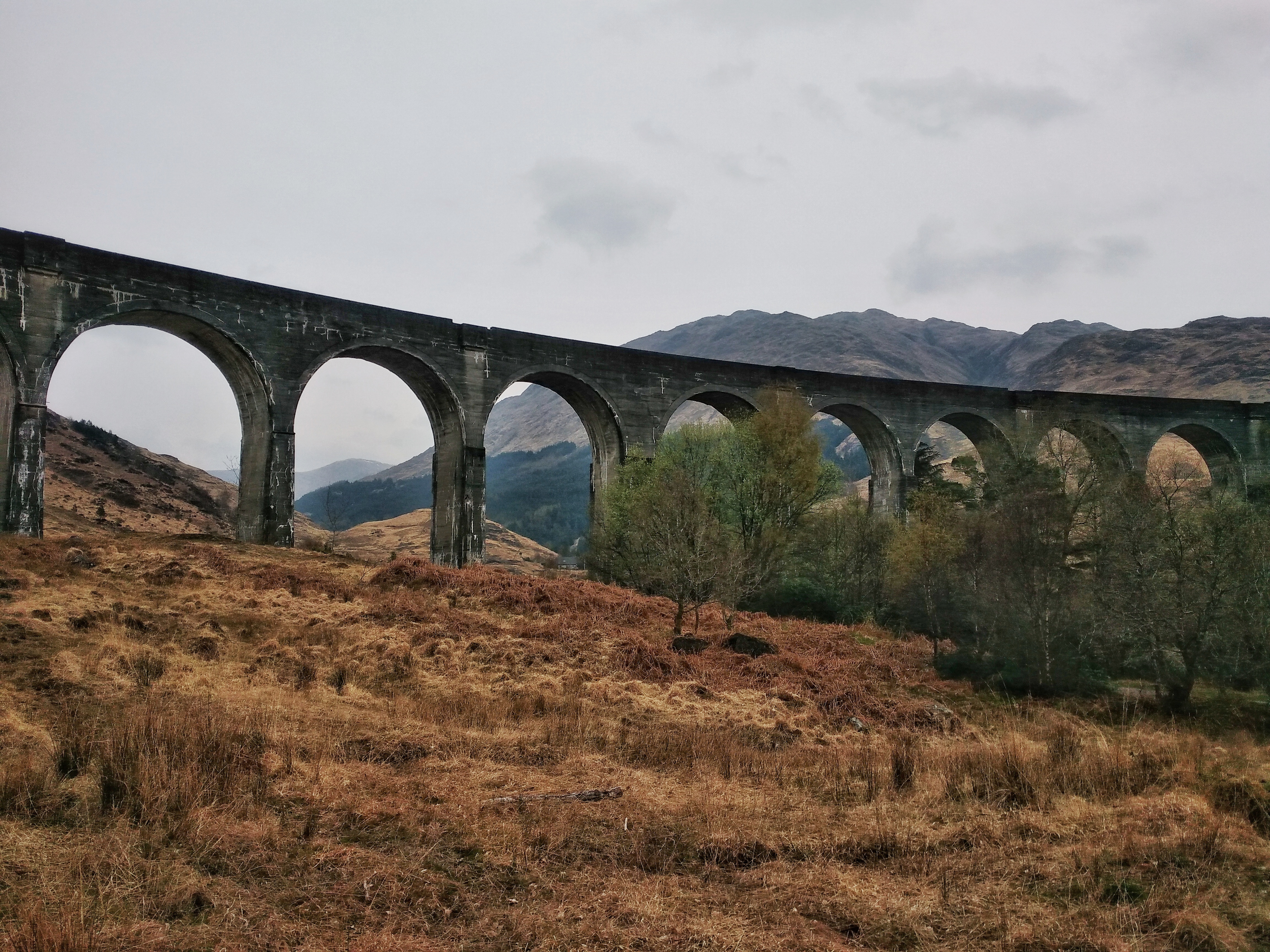 Nothing like practicing our tightrope walking way up in the hills.
And now back to regularly scheduled, non-Scottish life.